A Message from the Director
Welcome to our website!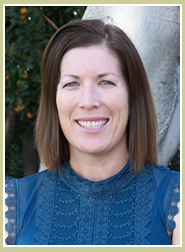 The Diagnostic Center, Southern California is one of three regional assessment centers operated through the California Department of Education.
The Diagnostic Centers were authorized by the California State Legislature in 1943 to provide services for children with cerebral palsy. By 1955, the scope was broadened to include children with other neurological handicaps. The two other Centers are located in Fremont and Fresno.
Our Center provides assessment services to over 350 local educational agencies (school districts, County and SELPA programs) within eleven Southern Californian counties.
In addition to student assessments, the Center provides training, consultation, and technical assistance services to schools within our catchment area. All Diagnostic Center services are provided at no charge to local educational agencies and families.
We employ a transdisciplinary team of highly trained and experienced specialists from the fields of education, psychology, speech/language pathology, motor development, and pediatric medicine. Being a referral agency for a large portion of California's schools, our staff routinely works with children with unusual, perplexing and challenging educational needs.
Our team is committed to providing a quality service that makes a positive difference for students, their families and educators.